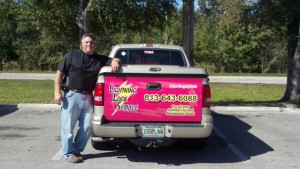 My name is Doug King and I own Lightning Lock Service and would like to help keep this a safe community.  As you probably know, with the economy struggling, the break-ins and thefts are becoming a major concern.  Now is the time you need to ask yourself these important security questions:
 Do you have deadbolts on all of your door, (including your interior garage door) and are they properly installed?  Many times the builders don't install locks properly and render them almost worthless!
Are your knob locks properly installed?  If not they may take only seconds to get open!
Are your sliding doors secured so they cannot be lifted off their track?  Charlie bars and most other types of devices WILL NOT secure sliders that open from both sides.
Did you have your home rekeyed when you purchased it?  If not the previous owners, their family and friends and your new neighbors may have a key to your new home.  Wouldn't you like to know everyone who can gain access to your property?
Do all of your windows lock properly? There are very inexpensive ways YOU can secure them!
Do you have a fenced in yard? If so, do you have padlocks securing your gates?  Break-ins usually occur in the back or side of the house, out of the public eye!
Are there lights in the front of your home and do you turn them on at night?  This can often be a deterrent to keep thieves away!
Do you have an alarm system and do you use it even when you are home?  You definitely want to scare them away if they gain entry to your home.
Is there a peep hole or glass in your front door? DO NOT OPEN THE DOOR TO CHECK WHO'S THERE!
Do you have a dog?  If not, consider putting a large dog bowl at your back door. (not a tiny pink one ha ha)
Remember, a burglars worst enemy is TIME!!!
If you answered NO to any of these questions or if you're not sure, you can give me a call for a SECURITY SURVEY!  I think you'll agree that there is nothing worse than someone invading the privacy of your own home and putting yourselves and your children at risk!
Call, or
contact
me to schedule your SECURITY SURVEY!
Thank you,
Doug @ Lightning Lock Service.
(813) 643-6088